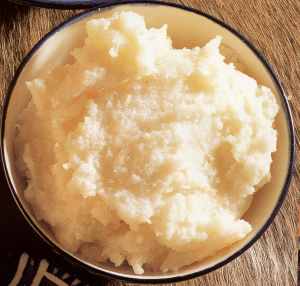 Bowl of Mielie-Meal . . . YUM!
Hello parents! This is Francesca and Kelly writing. We miss you all incredibly much and are excited to share our day with you. Currently we're eating Hawaiian pizza and milkshakes at a cafe by the ocean (no biggie). Today we worked with African Impact building a house and playing with kids at a local orphanage. We dug the foundation of the house with machetes, spades, and our bare hands. We placed the tin roof on the top, toted cinder blocks, and attempted to
mix concrete with sand, which was an enduring ab workout. Though there was a Portuguese language barrier, we had a wonderful time with the children playing games, relaxing, and eating Mielie-Meal. http://www.chirundu.com/sadza-recipe-south-african-mielie-pap-nshima-zambia-ugali-2009-08/ (see link for recipe for Sadza or Mielie-Meal). Two days ago we went hiking in a rain forest, swam in waterfalls, and became friends with a tamed warthog.
Warthog with Babies Dhow
All in a days work! Last night we reached the Indian Ocean, had math class by the water, and felt the sand in our toes for the first time. We are going to get some classes done in the next few days before we take a dhow out to one of the islands (part of a World Heritage Site) to go snorkeling and have a relaxing day on the beach. After that diving is on the list, we will keep you updated throughout the week and let you know how it goes!

Speaking for all the girls, sending love your way,
Kelly and Chesca :)